The Results
113
Keywords on Google 1st Page
30
Different Landing Pages on Google 1st Page
2015
Since we delivered high traffic to the client!
The Client
iMEC is not uncommon for those who like visiting shopping malls. They are well-known for supplying cleaning products to businesses in Malaysia and across Asia.
We have been consistently delivering high quality leads to iMEC since September 2015. In this case study, you are going to learn how we achieved Page 1 rankings for more than 100 keywords across 30 landing pages: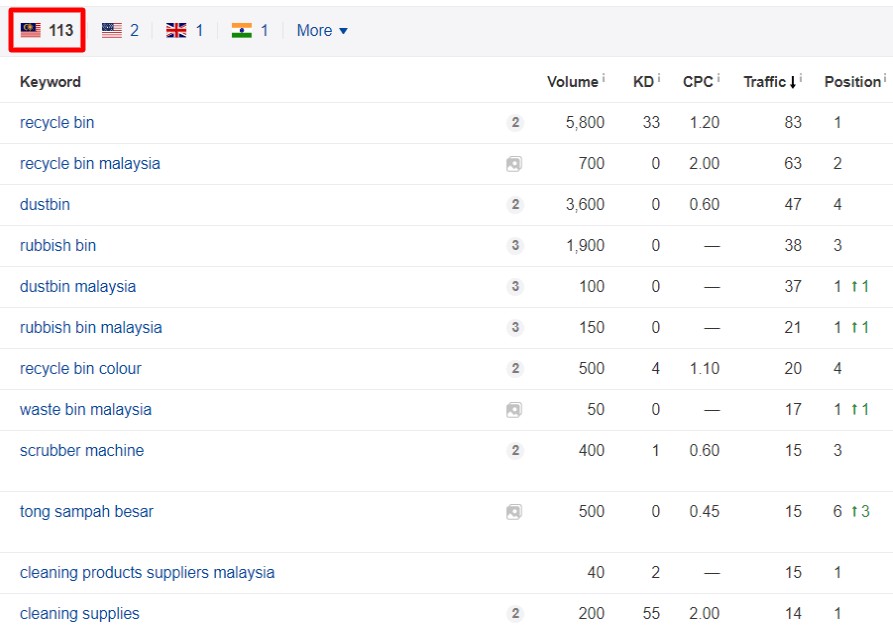 We have excluded the brand "iMEC" in the analysis so you can have confidence that we are delivering real results without taking the client's credits in their own marketing.
The Mission
Before iMEC hired us in year 2015, they spent most of their time and budget in offline marketing.
They quickly noticed the emerge of digital marketing in Malaysia so we were hired to help them with B2B SEO service.
You might be wondering, is there any difference between B2B and B2C when it comes to SEO strategies?
The answer is: Yes.
While the general rules apply, one key difference is the search intent.
For example, "dustbin" and "dustbin supplier" are referring to the same object but the search intent is different.
People who look for "dustbin supplier" are more likely to purchase dustbin in bulk for commercial usage.
Because of this, there is a need to cater the keywords types, content, call-to-actions, and backlink acquisition tactics.
Our Approach
During the keyword research phrase, we put more focus on converting terms like supplier, distributor. For example:
| | |
| --- | --- |
| Keywords | Search Volume (per month) |
| disinfectant supplier | 10 |
| cleaning supplies | 110 |
| suppliers of cleaning products | 140 |
As you can see, their search volume is not high.
But they convert better than high search volume keywords like "disinfectant" and "cleaning products" because they are more targeted and match the search intent.
Once we created a keyword database, we moved on to create content.
Every content is carefully crafted to fulfil the search intent of each keyword groups.
For example, people who land on the "scrubbing machine" page will read such relevant information and products.
We also make sure all the onsite aspects are well optimized. For example, making sure all landing pages passed mobile usability test: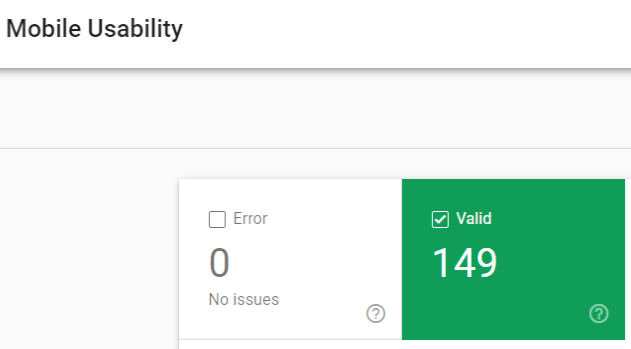 I have to admit, getting backlinks for B2B business is not an easy task. Not very often bloggers would review a B2B product on their websites.
Because of this, we focused on business directories submission. When done right, directories submission is the best way to gain business exposure and backlinks fast.
Takeaways
When working on B2B SEO, search intent need to be taken into consideration. When you define the search intent right, you are more likely to create content that match the searchers' needs.
Another takeaway is that due to the generally low search volume among B2B industries, try to target as many landing pages as possible.
While it is great to have many keywords ranked on top of Google, it is even better if they came from different landing pages. It helps to lower the risk of losing traffic when certain products discontinued its production or losing market demand.
This is why we are not only ranking 100+ keywords on Google page 1 for iMEC, but those keywords perfectly came from 30+ different landing pages.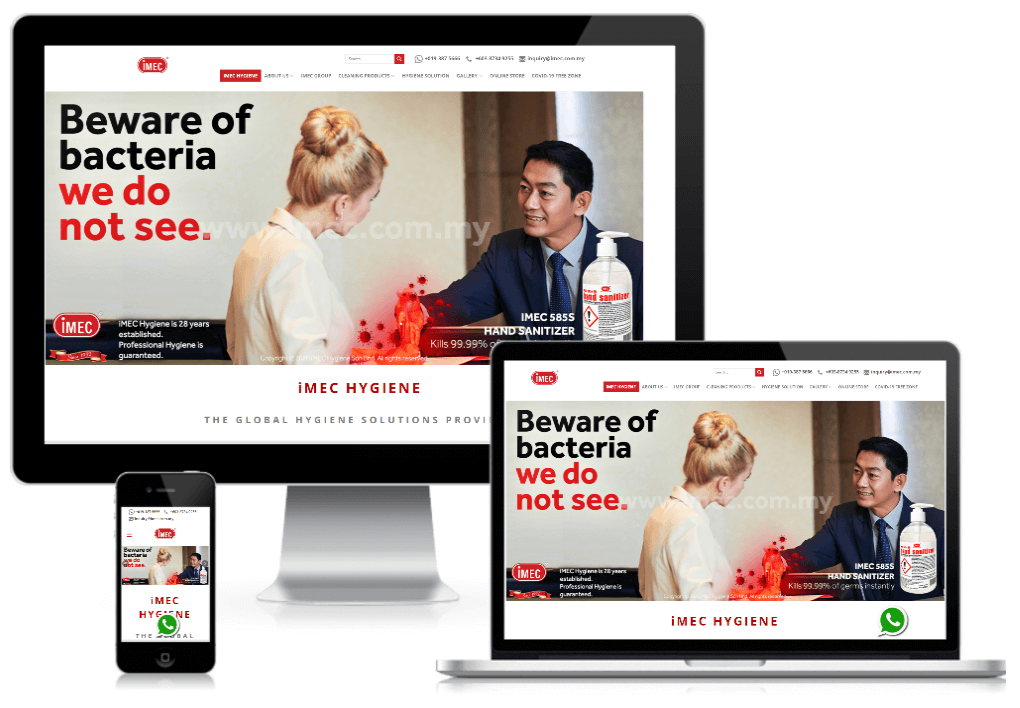 Claim Your Website Diagnosis for RM699 FREE
*limited to 1 diagnosis per company
Our manual diagnosis report shows:
★ Your existing ranked keywords.
★ Your biggest opportunities.
★ Bonus: 1 simple tactic to boost traffic using a free tool.