#1 SEO Malaysia Company That Grows Your Revenue
Turbocharge your revenue with SEO services that get real conversions.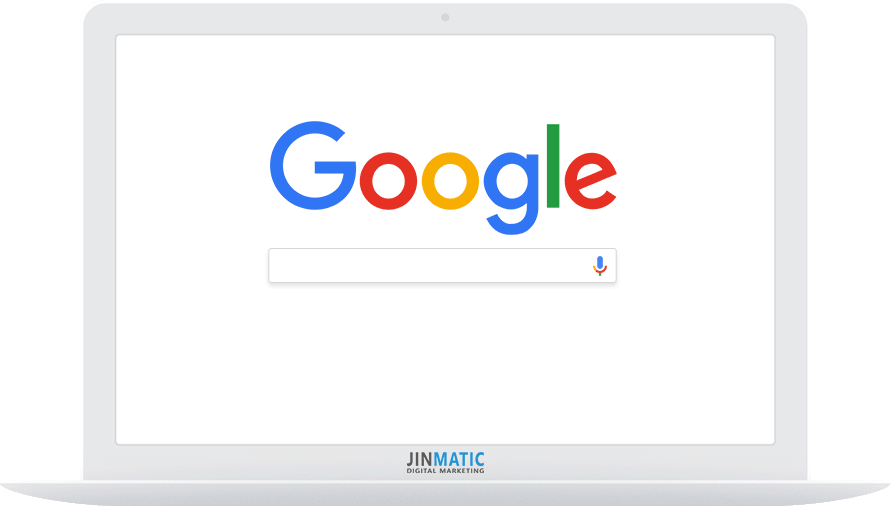 No-obligation SEO Diagnosis
We will find the best opportunity to grow your Google traffic.
*limited to 1 diagnosis per company
Trusted by the Brands You Trust
Who Are We?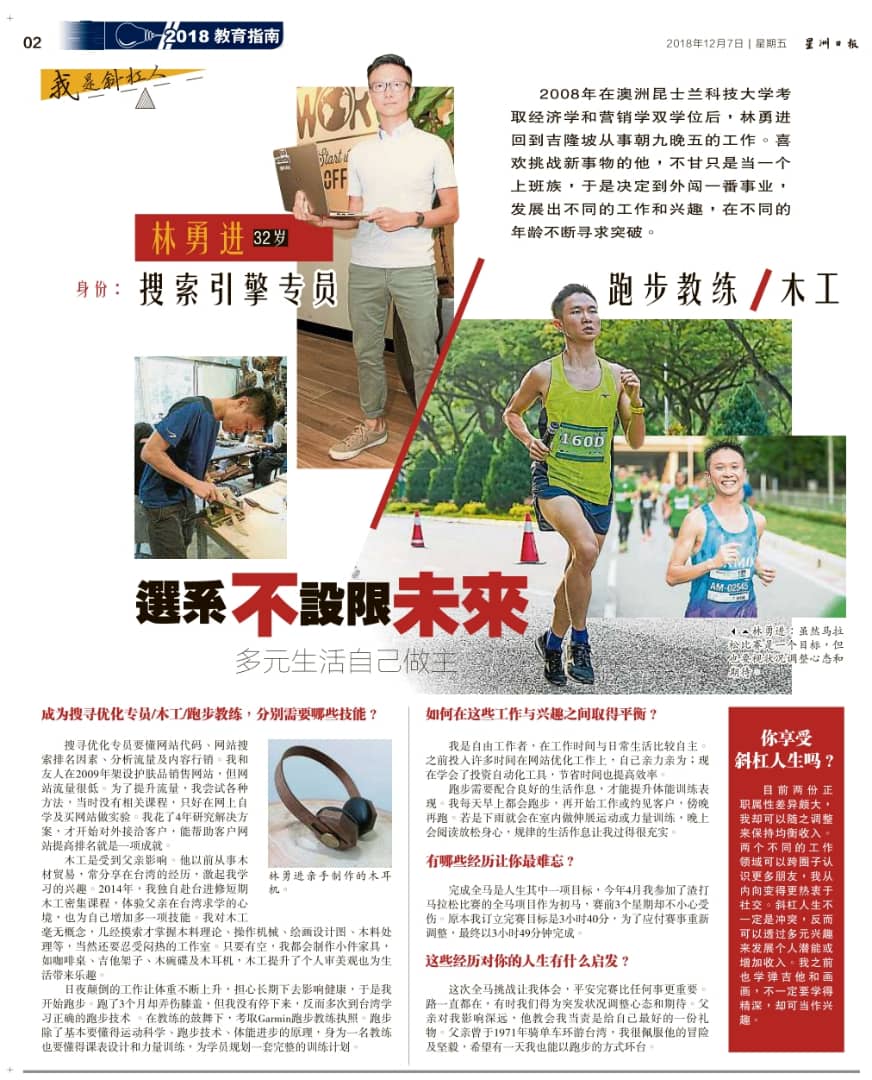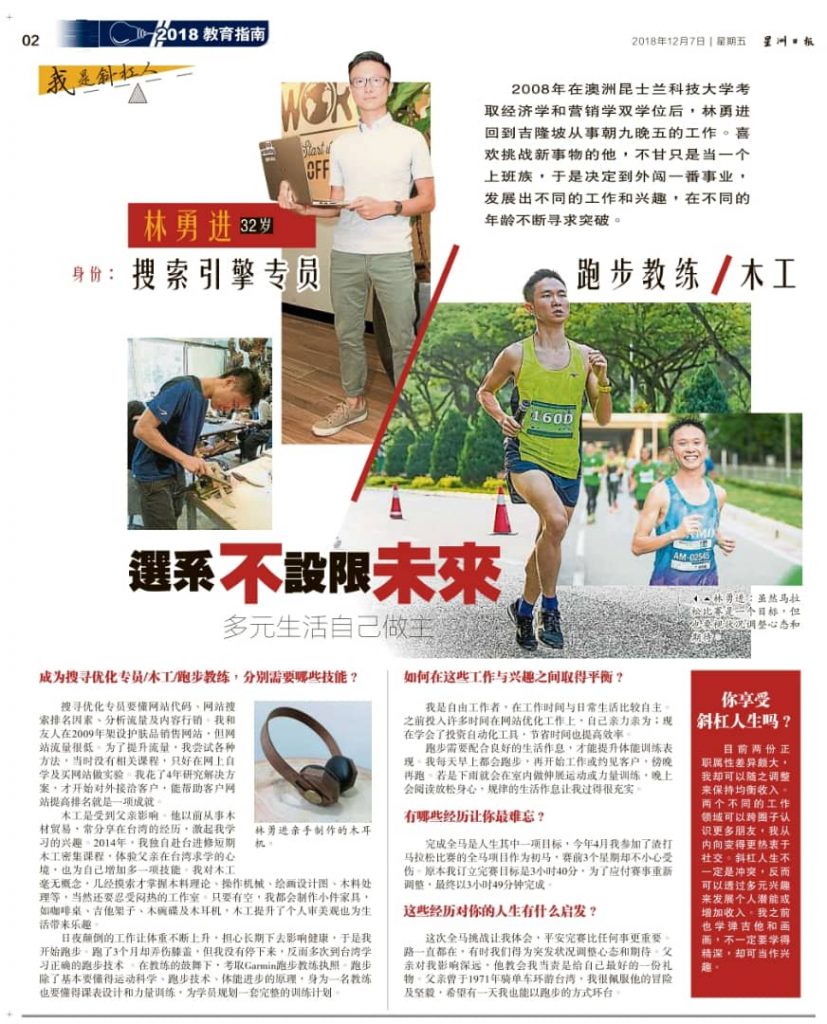 Proudly featured on:
Our Services
Increase your website traffic and revenue with a proven Search Engine Optimization service in Malaysia.
In-depth analysis to find out why your website is not performing as well as it should be.
SEO, Brilliantly Powerful Mechanism
See your business prosper with results-driven SEO services in Malaysia. It's time to drive in new leads and crush your competitors.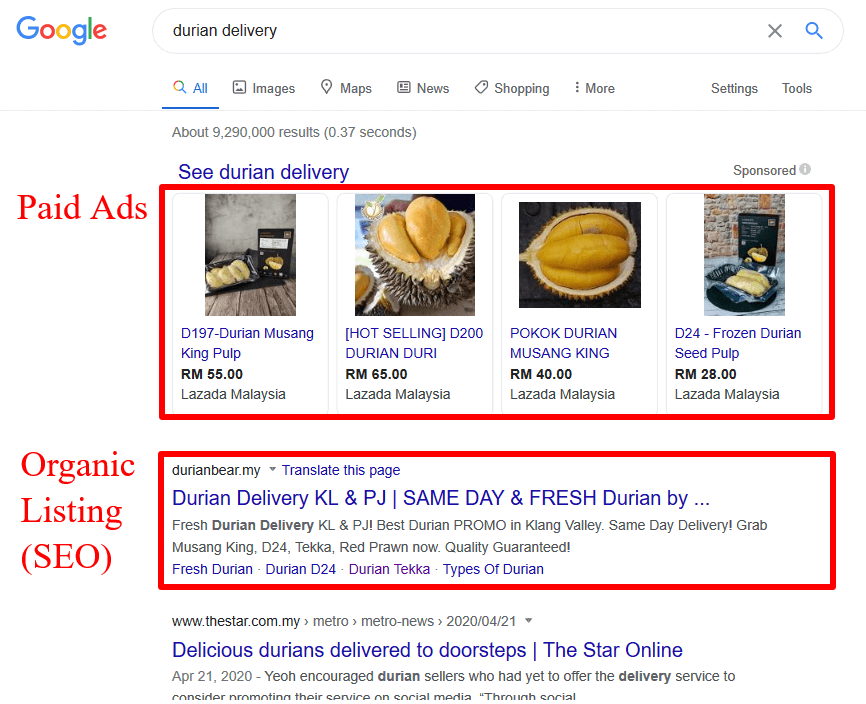 What is SEO?
SEO (Search Engine Optimization) is the process of optimizing your website to get organic traffic from search engines like Google.
Wondering how a Malaysia SEO service can make a big impact on your business?
Just look at these stats…
98.23%" of Malaysians uses Google as their search engine.

Source: StatCounter
93% of online experiences begin with a search engine.

Source: SE Journal
SEO converts 8.5X more than other marketing methods!

Source: WebFX
Start your SEO with JinMatic, a highly rated SEO company in Malaysia.
Request an SEO Proposal now. If we believe SEO can work for your business, we will send you a proposal. If we think that your business doesn't need SEO, we will be honest and tell you why. It's 100% risk-free.
4 Reasons How We're Different
We Have Real Results
We are proud of our success with clients across different industries. We have an 81% client retention rate and over 70% of new clients came via word-of-mouth.
Proven SEO System
We take pride in our work and we do not pray for results. Our consistent system will make Google love your site instead of you chasing to keep up with their algorithm.
Reports that Make Sense
Instead of giving you a 63-pages flashy report, we put you in control with our simple reporting system. All works progress and reports are accessible 24/7.
Focus
"A jack of all trades is a master of none." That's why you don't see us offer Facebook marketing and Google Ads. We put 100% of our energy into SEO.
And most importantly…
We Follow the Google Guidelines
"Doing what is good for SEO is also doing what is good for your online customers"

Maile Ohye, Google
Watch this video as Google talks about the right way to hire an SEO agency in Malaysia.
Our SEO Results
Online Store in Toys Industry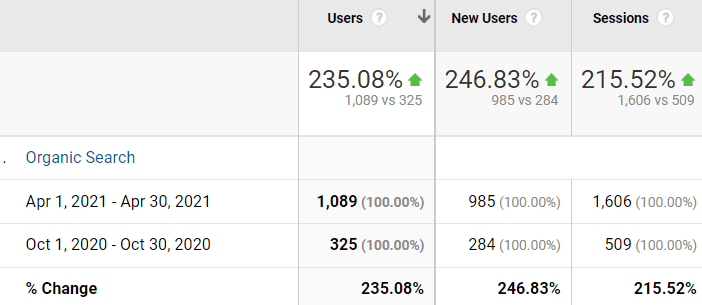 Online Store in Appliances Industry
Business Site in B2B Industry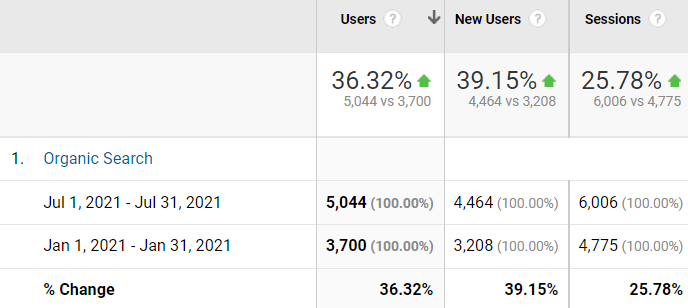 Online Store in Wine Industry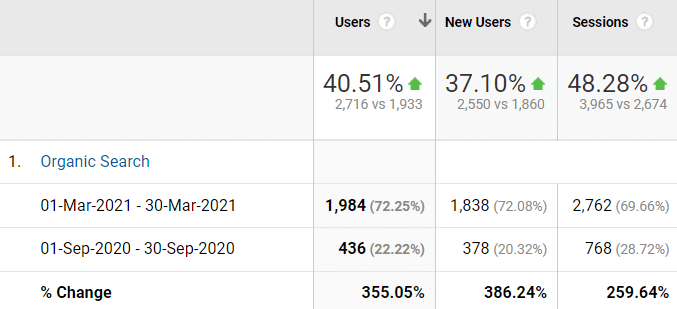 Gaming Website

Singapore Local Site in Entertainment Industry

Our SEO Process
After we understand your business goals and target audience, here's how the SEO process looks like:
> 1. Website Audit

We uncover all underlying issues that could potentially hurt the user experience and search performance.

Here are some of the aspects we will analyze: backlink profile, crawl error, keyword cannibalization, website loading speed, URL architecture, etc.

We leave no stone unturned when looking for opportunities to optimize your website.
> 2. Research

The research phase involves finding keywords and analyzing your competitors.

We will create a relevant keyword database and qualify your keywords based on some criteria.

To speed up the results, we will also uncover all your low hanging fruits keywords – keywords that are already near the top of Google. The goal is to get them on top of Google.

This is an important stage as it lays the groundwork for designing an SEO strategy.
> 3. Optimization

The third part of the SEO process is to optimize your website.

Steps will be taken to improve the website's architecture and user experience so that it is ready to dominate Google.

With Google's algorithms regularly adjusting, it is vital that your site is optimized for longevity. Our SEO Malaysia experts always keep an eye on algorithms update to make sure that our strategy remains relevant.

We will also solve any issues found during the audit stage.
> 4. Content Creation

The fourth phase is to develop valuable content assets that both Google and your users will love.

We create content with the intention of getting backlinks from relevant sources.

The content plays a key role in dominating Google in a way such that they:

✔ fulfil users' search intent.
✔ make visitors stay on your page.
✔ convert visitors into buyers.
> 5. Link Acquisition

This step involves acquiring backlinks to your content assets, which is an ongoing process.

The goal is to increase your website authority and keyword rankings.
Our SEO campaign doesn't end here.
Every month, we will provide you insights on the campaign with an SEO Performance report.
All our reports are meaningful and easy to read.
Clients' Feedback
"We've been working with Terence and his team for the past 6 years for a simple reason – they bring targeted traffic to our online store that actually converts to sales. They not only have the skills to deliver but always taking care of our ongoing business goals. A trustworthy Malaysia SEO company to work with."

Kent,
XAMMAX Enterprise
eCommerce SEO client since 2015
"Thanks to Terence's SEO company team, our inquiry and thus SALES has increased. We are glad to partner with Thomas & his team to work on our SEO Malaysia campaign which has really help us on being competitive in the digital world today."

Danny,
Imec Hygiene
SEO client since 2018
Types of SEO We Work With…
Local SEO

Local SEO help brings potential customers in the front door. It must be eye-opening when you realize that 50% of people visit a store within a day of searching local keywords. Even better, 80% of local searches convert into paying customers. As one of the best SEO companies in Malaysia, we can help you achieve that goal.

With our local search optimization (SEO) strategies, we will boost your business visibility with 2 approaches – website content assets, and Google My Business.

Whether you are running an SME or an MNC with an ambition to get the market share in your neighbourhood, JinMatic SEO expert can help you achieve the goals.
Ecommerce SEO

Online shopping is becoming easier thanks to the development of technology and consumer behaviour. Ecommerce has totally changed the way of how people are selling and buying.

If you are struggling to turn your business into an online money-making machine, JinMatic is here to help! Our team of SEO experts know how to drive revenue into your business.

With a proven system, our Ecommerce SEO experts can help convert your prospects into buyers.
Corporate SEO

JinMatic SEO agency understands SEO is a multi-factorial game thus we use a unique approach to achieving SEO excellence. Starting with your website, we achieve Grade A for your website speed built for users.

Along with that, we take care of other technical aspects such as duplicate content, robots.txt, 404 errors, sitemap, structured data and etc. When your website onsite optimization is ready, we then create content assets based on what your customers are searching on Google.
International SEO

Thanks to ever-evolving technology, people are more connected than ever. Many products are globalized and huge opportunities are out there. Because of this, you need an SEO agency that has the know-how in maximizing your search traffic locally and globally.

Our overseas clients include businesses from Taiwan, Singapore, and Indonesia. Every dollar that they invest in our Malaysia professional SEO services pays off.
Let's Make Something Great Together
We only take on clients (or submit proposals) when we feel that we can truly help. Submit your proposal request so that our SEO experts can review your website and get back to you within 5 working days.
FAQ on SEO Services in Malaysia
To help you make an informed decision before hiring an SEO agency in Malaysia, we've prepared a list of useful questions:
Does SEO Work for All Businesses?
Most of the time, yes. However, SEO is not applicable if your target audience doesn't search on Google, or the search volume is simply too low.

That said, you should keep an eye on SEO because:
✔ 92.96% of global traffic comes from Google search, Google Images, and Google Maps. (Sparktoro)
✔ SEO drives 1000%+ more traffic than organic social media. (BrightEdge)
✔ SEO leads have a 14.6% conversion rate where traditional marketing has a 1.7% average conversion rate. (HubSpot)

To verify if SEO can help your business, simply get in touch with us.
Can you guarantee keyword rankings?
Legitimate SEO agencies do not promise any kind of keyword rankings. In fact, it's against Google's guidelines.

Here's why: If an SEO company offers guarantees of high keyword ranking, chances are that they will include irrelevant keywords which are easy to rank. Or they would aggressively build spammy backlinks. These practices would not do your business any good.

Instead of keyword rankings, there are better metrics you should be focusing on.
So, what are the better metrics?
Your ongoing organic search growth is more meaningful than keyword rankings alone.

Conversion rate is another metric that deserves your attention.

That said, keyword rankings can be used as a good complimentary KPI.
How do you track SEO metrics and KPIs?
At JinMatic, we use a number of useful tools to track SEO metrics and KPIs. For example, Google Search Console, Google Analytics, Ubersuggest and ahrefs.
How long does it take to benefit from SEO services in Malaysia?
Unlike Google Ads or Facebook Marketing, SEO requires patience and commitment.

In most cases, it will take 4 – 6 months to benefit from SEO, depending on your website authority, optimization level, and competition level.
What is onsite and offsite optimization?
Onsite optimization refers to components that you have direct control over. This includes website content, loading speed, meta titles, etc.

Components that you do not have direct control over is known as offsite optimization. Examples include backlinks from bloggers and the number of shares on Facebook.
Which deserves more attention – onsite or offsite optimization?
SEO is a multifactorial strategy. We take every opportunity to outrank your competitors, be it onsite or offsite optimization.

Most SEO companies tend to work on onsite optimization before offsite optimization. This is because it is easier to get backlinks with better content and User Experience.
What is your SEO process?
A genuine SEO service provider must be able to explain their SEO process. Here is how JinMatic's 8 step SEO process looks like:

Understanding Business Goals > Website Audit > Keywords Research & Competitor Analysis > Strategy Creation > Website Optimization > Content Creation > Link Acquisition > Reporting
Should I stop SEO after achieving good rankings?
We do not advise because:
✔ Search engines adjust their algorithms constantly.
✔ Your competitors are trying to outrank you.
Is content important for SEO?
Absolutely. Content can make or break an SEO project. Search engines like Google want to deliver the best results for users. This would mean that they only want high-quality content.
Which is better? PPC or SEO?
PPC and SEO have their own pros and cons.

PPC delivers faster results. It is useful when you're having a promotion or want to test the performance of new keywords.

On the other hand, SEO is cheaper in the long term because the organic traffic is typically consistent once you're ranking high.

In recent years, many companies combine SEO and PPC for optimal results.
We Drive SEO Results. Here's the Proof:
Let's Get Started
Wow, you are really going deep into this page!
We hope you found this page useful.
We often receive questions like…
"Why don't you offer Facebook Ads service?"
It is simply because we bend over backwards for our clients. We want to FOCUS 100% on what we do best.
And for the same reason, there is a limit on projects we could accept each month.
Currently, we are comfortable with taking 1-2 new projects each month, depending on the project complexity.
If you think we are a good fit for your SEO campaign, get a proposal now.