#1 SEO Malaysia Company That Grows Your Revenue
Turbocharge your revenue with SEO services that get real conversions.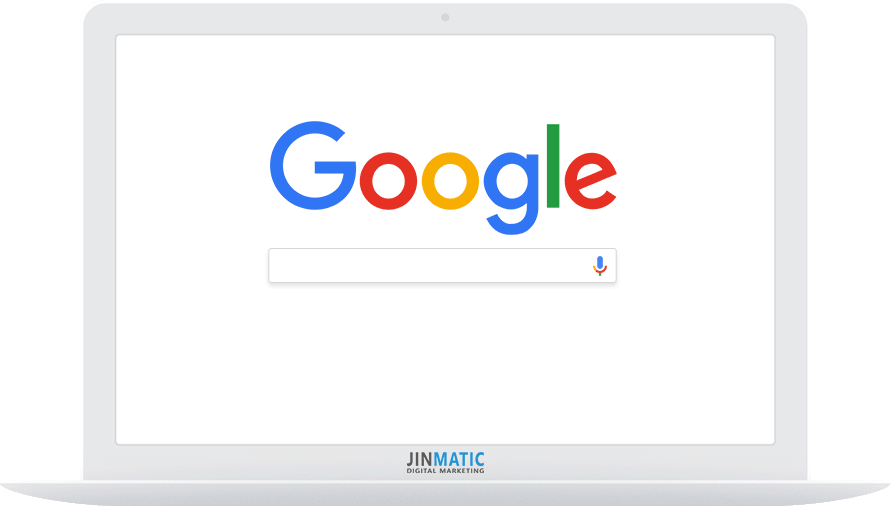 Secure Your Free SEO Diagnosis
Our SEO Specialists will find the biggest opportunity to grow your Google traffic.
*limited to 1 diagnosis per company
Who Are We?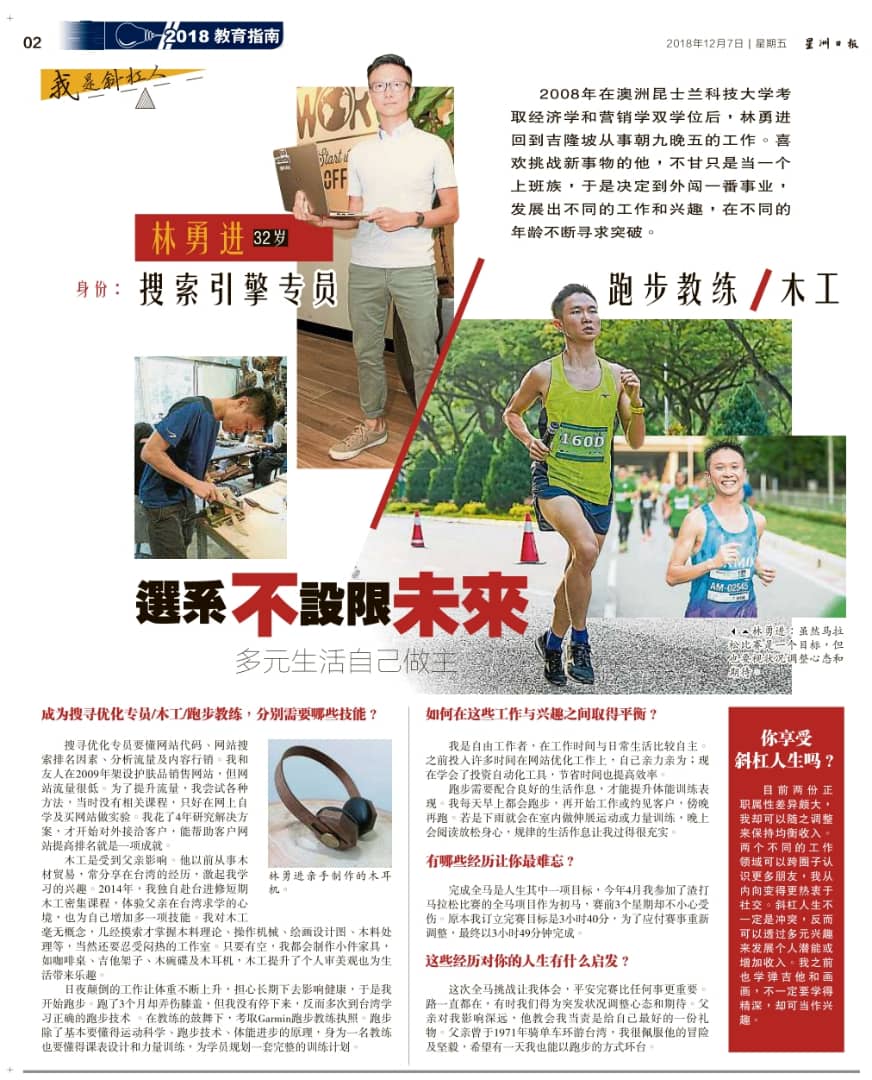 Proudly featured on:
How Can We Help You Today?
I need an SEO solution
Get 100% honest diagnosis, quick keyword research and a proposal. Obligation-free.
How to measure SEO KPIs?
Don't be fooled by other SEO agencies anymore. Learn how we measure your campaign with meaningful KPIs.
Spy competitor's ranking
See what keywords your main competitor are ranking on Google. Duplicate their success.
SEO, Brilliantly Powerful Mechanism
Crush your competitors. Drive in new leads. See your business prosper with results-driven SEO services in Malaysia.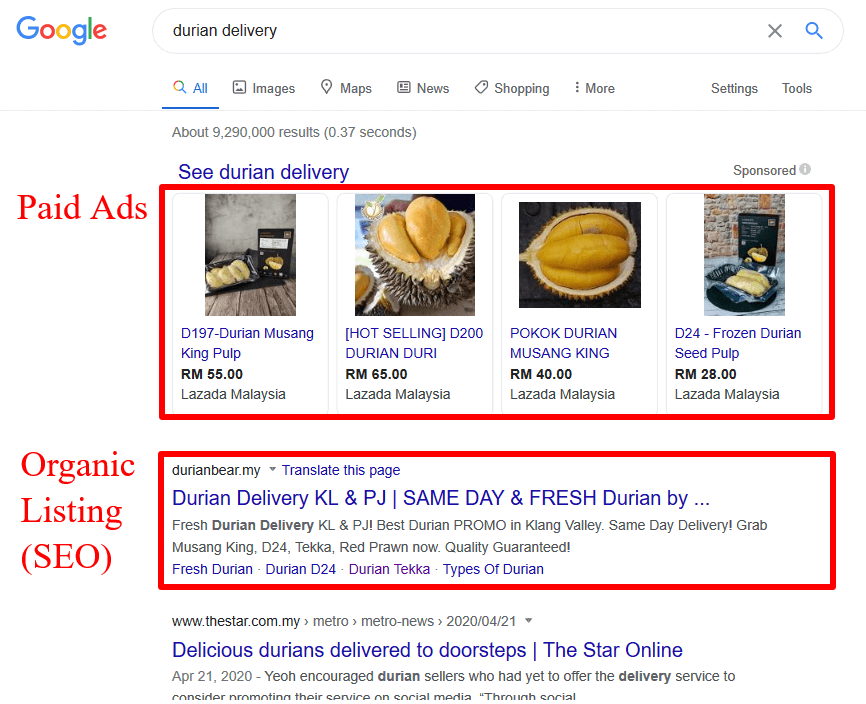 What is SEO?
SEO (Search Engine Optimization) is the process of optimizing your website to get organic traffic from search engines like Google.
Let's look at some statistics…
98.36%" of Malaysians uses Google as their search engine.

Source: StatCounter
93% of online experiences begin with a search engine.

Source: SE Journal
SEO converts 8.5X more than other marketing methods!

Source: WebFX
Looking for the best SEO company in Malaysia? You're in the right place.
Love From Our Clients
"We've been working with Terence and his team for the past 6 years for a simple reason – they bring targeted traffic to our online store that actually converts to sales. They not only have the skills to deliver but always taking care of our ongoing business goals. A trustworthy Malaysia SEO company to work with."

Kent,
XAMMAX Enterprise
eCommerce SEO client since 2015
"Thanks to Terence's SEO company team, our inquiry and thus SALES has increased. We are glad to partner with Thomas & his team to work on our SEO Malaysia campaign which has really help us on being competitive in the digital world today."

Danny,
Imec Hygiene
SEO client since 2018
Trusted By
6 Reasons How We're Different
We Have Real Results
We like to show off our case studies and testimonials. Now it is your turn to become our SEO agency's next success story.
Unique SEO Approach
We take pride in our work and we do not pray for results. Our consistent effort will make Google love your site instead of you chasing to keep up with their algorithm.
We Know What to Measure
We are certified in MOZ Advanced SEO and Google Analytics Individual Qualification. Therefore, we know which data to focus on instead of analyzing every data.
Straightforward Reports
Our ranking and audit reports are easy on the eyes. Data will be shown in such a way that it is readable by all, even if you are not superb at data analytics.
Progressive Keywords Addition
Businesses are always changing to keep up with the market trend. If you have new products or services, we are happy to accept new keywords to optimize your site.
We Love Communication
We can be easily reached via WhatsApp, phone, and email. It will be no different from talking to us face-to-face.
And most importantly…
We Follow the Google Guidelines
"Doing what is good for SEO is also doing what is good for your online customers"

Maile Ohye, Google
Watch this video as Google talks about the right way to hire a Malaysia search engine agency.
Real SEO Results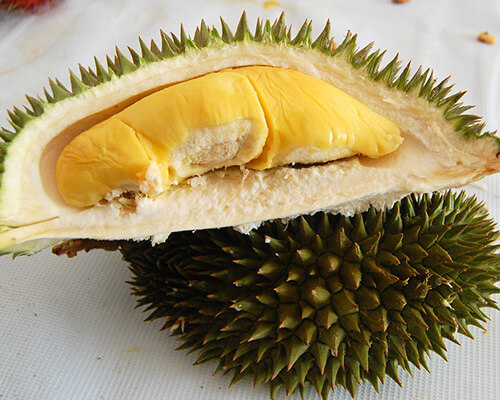 52% Visitors Boost With The Click-Me Technique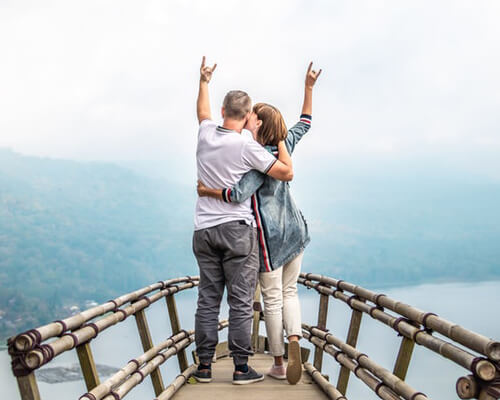 Boost Your Website Traffic with FAQ ($0 Cost)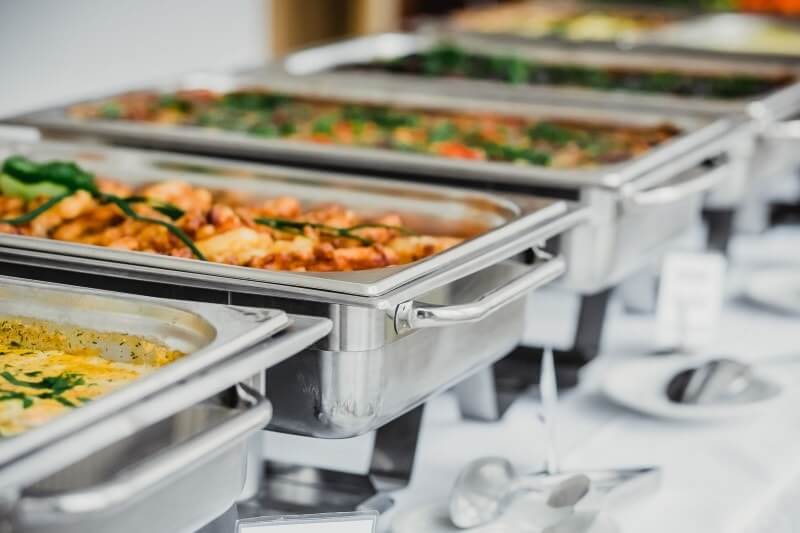 WYK Catering Boosts Organic Traffic by 251%
Our SEO Process
Our results-driven team aims to deliver results as fast as we can without compromising on quality.
With our SEO strategies, your website will withstand the test of time. Here's how our SEO approach looks like:
Step 1: Business Goals

Your website's SEO journey begins with the understanding of your business goals. You can also let us know the future directions of your company. These will help us to build the foundation of your personalized SEO campaign.

Below are some of the common business goals:

Increase organic search traffic
Improve brand awareness
Rank brand keywords

A successful SEO campaign can be a combination of more than one goal.

We will record your benchmarks e.g. current rankings, search growth and Domain Authority. This will help us to measure ongoing performance.
Step 2: Website Audit

At this stage, we will find out the technical issues that could potentially hurt the user experience and search performance.

Some common issues faced by many are: website taking more than 3 seconds to load, images are not compressed, and the website has several crawl errors.

These issues are only a small part of the elements that we analyze.

We leave no stone unturned when looking for opportunities to optimize your website.
Step 3: Research

The research phase involves finding keywords and analyzing your competitors.

First, we will create a keyword database with terms suited for your website.

Moving on, our Malaysia search engine experts will qualify your keywords based on some criteria.

We will also analyze your competitors to get a better picture of what you're up against. Some aspects that we will look into are: how long they have been in the industry, strength of their brand identity, and performance of their content.

This is an important stage as it lays the groundwork for designing SEO strategy.
Step 4: Strategy Creation

In this stage, we create a customized SEO strategy aligns with your business goals.

This means prioritizing what actions will get you solid results over time. SEO is a long-term game that requires patience and the right actions to be taken.

Having that said, we will shorten the wait by targeting profitable "easy-win" keywords.

Examples of "easy-win" keywords are location keywords, long-tail keywords and keywords ranked on position #5 to #20.

We will work on those opportunities, deliver noticeable results, and boost your bottom line.
Step 5: Optimization

The fifth part of the SEO process is where we will take action to optimize your website.

Steps will be taken to improve the site's loading speed, user experience, and site's architecture, so that is ready to dominate Google.

With Google's algorithms regularly adjusting, it is vital that your site is optimized for longevity. Our SEO Malaysia experts always keep an eye on algorithms update to make sure that our strategy remains relevant.

We will also solve any issues found during the audit stage.
Step 6: Content Creation

The sixth phrase is to develop valuable content assets that both Google and your users will love.

Gone were the days when keyword stuffing and thin content would rank your site on Google's 1st page. Those old practices would only do damage to your user experience now.

Our strategy is to create content with the intention of getting backlinks from relevant sources.

The content plays a key role in dominating Google in a way such that they:

✔ fulfil users' search intent.
✔ make visitors stay on your page.
✔ convert visitors into buyers.
Step 7: Link Acquisition

This step involves acquiring backlinks to your content assets, which is an ongoing process.

The goal of acquiring backlinks is to increase your website authority. A high website authority makes it much easier to rank higher on Google and to maintain the ranking.

We will first create "Fundamental Backlinks" which consists of high-quality business directories and social profiles. This helps to set up a strong brand identity.

Following that, we will proceed with creating "Powerful Backlinks". They are relevant backlinks from authority sources.

A healthy link profile should be natural in backlinks quantity, velocity, and anchor text.
Step 8: Reporting

We send our clients SEO performance reports on a monthly basis.

You will receive easy-to-read organic search reports and ranking reports. These reports help to measure the results of our SEO strategy.

For any questions about the reports, you will be able to reach our Malaysia SEO agency easily via WhatsApp, phone or email.
Our SEO Services
Local SEO

Local SEO help bring potential customers in the front door. It must be eye-opening when you realize that 50% of people visit a store within a day of searching local keywords. Even better, 80% of local searches convert into paying customers. As one of the best SEO company in Malaysia, we can help you achieve that goal.

With our local search optimization (SEO) strategies, we will boost your business visibility with 2 approaches – website content assets, and Google My Business.

Whether you are running an SME or an MNC with an ambition to get the market share in your neighborhood, JinMatic SEO expert can help you achieve the goals.
Ecommerce SEO

Online shopping is becoming easier thanks to the development of technology and consumer behavior. Ecommerce has totally changed the way of how people are selling and buying.

If you are struggling to turn your business into an online money making machine, JinMatic is here to help! We are a team of Malaysia SEO experts who also own online businesses so we know how to drive revenue into your business.

With our holistic approach and unique keyword research, our Ecommerce SEO experts can help convert your prospects into buyers.
Corporate SEO

JinMatic SEO agency understands SEO is a multi-factorial game thus we use an unique approach to achieving SEO excellence. Starting with your website, we achieve Grade A for your website speed built for users.

Along with that, we take care of other technical aspects such as duplicate content, robots.txt, 404 errors, sitemap, structured data and etc. When your website technical structure is ready, we then create content assets based on what your customers are searching on Google.

If your website is not getting the traffic you deserve, get in touch with us now to receive a free website diagnosis and proposal.
International SEO

Thanks to the ever-evolving technology, the people are more connected than ever. Many products are globalized and huge opportunities are out there. Because of this, you need an SEO agency that has the know-how in maximizing your search traffic locally and globally.

Our oversea clients include businesses from Taiwan, Singapore, and Indonesia. Every cent that they invest in our Malaysia professional SEO services pays off. Contact us now because international SEO service is the best investment you can ever make.
Let's Make Something Great Together
We only take on clients (or submit proposals) when we feel that we can truly help your SEO performance. Submit your proposal request so that our SEO experts can review your website and get back to you within 3 working days.
FAQ on SEO Services in Malaysia
🔎 What is SEO?
Search Engine Optimization (SEO) is the process of optimizing your website to get organic traffic from search engines, especially from Google. The optimization consists of onsite and offsite optimization. Click here to learn more.
💳 How much should SEO cost?
How much you invest in SEO depends on your current keyword rankings and the competition level of your industry. Click here to request a proposal where we would carefully look into it.
🎯 How can your SEO services help my business?
Simply put, we give you a reasonable expectations and we walk the talk. Our Search Engine Optimization strategy is based on real numbers and meaningful KPIs.
📍 Do you work on local SEO campaign?
Yes. Our JinMatic Local SEO consists of 2 approaches:

✔ Optimizing your website.
✔ Optimizing your map listing (Google My Business).
And below is a list of SEO related questions to help you make a more informed decision before hiring a SEO agency in Malaysia.
Do I need SEO?
SEO has been proven to bring results to companies.
Successful companies pay a lot of attention to SEO. Here's why:
✔ 92.96% of global traffic comes from Google search, Google Images, and Google Maps. (Sparktoro)
✔ SEO drives 1000%+ more traffic than organic social media. (BrightEdge)
✔ SEO leads have a 14.6% conversion rate where traditional marketing has a 1.7% average conversion rate. (HubSpot)
Additionally, BrightEdge's research shows that 68% of online experiences begin with search engines.
SEO also contributes greatly to high conversion rate as organic results are often perceived to be more credible than advertisements.
---
What is onsite and offsite optimization?
Onsite optimization refers to components which you have direct control over. This includes website content, loading speed, and meta titles.
Components that you do not have direct control over is known as offsite optimization. Examples include backlinks from bloggers and number of shares on Facebook.
---
Which deserves more attention – onsite or offsite optimization?
SEO is a multifactorial strategy. We take every opportunity to outrank your competitors, be it onsite or offsite optimization.
Despite that said, most SEO companies tend to work on onsite optimization before offsite optimization. This is due to the fact that it is easier to get backlinks with better content and User Experience on your site.
---
Can you guarantee keyword rankings?
Most legitimate SEO agencies do not promise any kind of keyword rankings. In fact, it's against Google's guideline.
Here's why: If a SEO Malaysia company offers guarantees of high keyword ranking, chances is that they will include irrelevant keywords which are easy to rank. These keywords would not do your business any good.
Instead of keyword rankings, there are better metrics you should be looking into.
---
How long does it take to benefit from SEO services in Malaysia?
Results of SEO cannot be seen instantly. It requires patience and commitment.
In most cases, it will take 4 – 6 months to benefit from SEO. The time taken for results to show also depends on your website authority, optimization level, and competition level.
---
What are the 'better metrics' that we should be focusing on instead of keywork rankings?
Your ongoing organic search growth is more meaningful than keyword rankings alone.
Conversion is another metric that deserves your attention.
Having said that, keyword rankings can be used with those 2 metrics to evaluate SEO performance.
---
How can I track my SEO performance?
Search Console and Google Analytics are among the popular tools to track SEO performance.
---
What SEO reports do you provide?
We provide ranking reports, organic search reports, and project updates every month.
---
What is your SEO process?
A genuine SEO service provider must be able to explain their SEO process. Here is how JinMatic's 8 step SEO process looks like:
Understanding Business Goals > Website Audit > Keywords Research & Competitor Analysis > Strategy Creation > Website Optimization > Content Creation > Link Acquisition > Reporting
---
Should I stop SEO after achieving good rankings?
It is not advisable for you to stop. SEO is an ongoing game because:
✔ Search engines adjust their algorithms constantly.
✔ Your competitors are trying to outrank you.
✔ Your site is not permanently fixed at a ranking.
---
What is Black hat SEO?
Black hat SEO refers to any unethical practices to get higher rankings. This is against search engines' guidelines and will often result in a penalty (downranking of site or banned from indexing in search engine).
Examples of black hat SEO are blasting of comments and keyword stuffing.
---
What is SEM?
SEM (Search Engine Marketing) refers to buying ads from search engines.
---
Is content important for SEO?
Content can make or break an SEO project. It has a massive impact on user experience, backlink acquisition, and conversion rate.
Search engines like Google wants to deliver the best results for users. This would mean that they only want high quality content.
Your content also has an impact on UX, prospect outreach, and conversion rate.
---
What kind of backlinks do you acquire?
Our backlinks can be categorized into two – "Fundamental Backlinks" and "Power Backlinks".
Fundamental backlinks are used to build brand identity. These links include business directories and social profiles.
Power Backlinks are relevant, quality links from guest posts, comments, redirection from another site, testimonials and more.
---
How is your eCommerce SEO different from corporat
Online stores are more complex as they involve category pages, product pages, and brand pages. eCommerce SEO requires different skills and attention to achieve their own goals.
---
What access do you require?
✔ Search Console
✔ Google Analytics
✔ Website backend access for optimization purpose
---
What is local SEO?
Local SEO is the process of getting traffic and brand awareness from a local search by optimizing a website.
---
What makes local SEO different from "normal" SEO?
Both types of SEO are relatively similar. Google will display the best results when someone does a search.
Local SEO focuses its effort on Google My Business and listing on directories.
Local search rankings can be affected by the searcher's location, business's NAP citations, and map listing.
---
Who is local SEO for?
Local SEO is critical for any business owners with physical store serving the local community. E.g. beauty centers, dental clinics, and lawyer firms.
---
What is Pay-per-click?
Pay-Per-Click (PPC) is a type of paid ads on search engines. The goal is to receive search traffic. This is different from SEO as the result of SEO is organic traffic.
---
Which is better? PPC or SEO?
PPC and SEO has its own pros and cons.
PPC is usually great for getting quick traffic from the search engines. This is particularly useful when you're launching new products or having a promotion.
On the other hand, SEO offers a higher conversion rate because searchers perceive the organic listing as a more credible source.
In recent years, many companies allocate budget for both PPC and SEO for optimal results.
---
Is mobile-friendly necessary for a website?
Of course. In Malaysia, there are more than 18,437,000 mobile phones users. Half of a website traffic is generated through mobiles.
A mobile-friendly interface is undoubtedly of high importance for a better User Experience. Mobile-friendly is also critical for mobile-first indexing.
In other words, Google looks into mobile to determine how useful a page is to the users.
---
How to check if my website is mobile-friendly?
You can use Google Mobile-Friendly Test to check if your website is mobile-friendly.
The great thing about this tool is that it shows suggestions to improve the mobile-friendliness of your site.
---
Which form of mobile website is better? m.domain.com or responsive design?
Responsive design is recommended because it responds to different screen sizes.
This will also reduce the effort needed to work on different sites.
---
What is SSL?
SSL (Secure Sockets Layer) is a technology to create a secured encrypted link between a browser & a web server. The "https" you see on your browser bar is a way to tell if your website is secured.
---
How to know if my website has https?
You can check with SSL checker like this one.
---
Do SSL certificates affect search rankings?
Yes. In 2015, Google has pointed out that https has an impact on search rankings.
---
How to install an SSL certificate on my website?
Installing an SSL certificate requires technical knowledge. Our SEO agency recommends purchasing an SSL certificate from your hosting provider so that they can install it for you.
---
Why is website speed important?
A faster website keeps your visitors more engaged.
With more than 50% of traffic comes from mobile devices, Google announced that page speed is part of the ranking algorithm.
---
How to know if my website is slow or fast?
You can check your website speed with PageSpeed Insights.
---
How fast is fast enough?
83% of internet users expect websites to load in 3 seconds or less. At JinMatic, that is the benchmark that our programmer aims to achieve for your website.
---
How to make my website faster?
These are some of the opportunities we look into when making our clients' site faster:
✔ Use a CDN.
✔ Compress image sizes.
✔ Minify CSS, JavaScript, and HTML.
✔ Leverage browser caching.
✔ Minimize redirects.
Final Words
Wow, you are really going deep into this page!
We hope you found this page informative.
We often receive questions like…
"Why don't you offer Facebook Ads service?"
It is simply because we do not want to be the Tesco of digital marketing.
We bend over backwards for our clients. We want to focus on what we do best.
And for the same reason, there is a limit on the number of projects our Malaysia SEO agency could accept each month.
Currently, we are comfortable with taking 4 new projects each month.
We love our job but we need time for family too. A balanced life motivates us to help us serve you better to achieve better results.
If you think we are a good fit for your digital marketing campaign, you can request a proposal.
Alternatively, you can fill up the form below to get a free website diagnosis.
Claim Your Website Diagnosis for RM699 FREE
*limited to 1 diagnosis per company
Our manual diagnosis report shows:
★ Your existing ranked keywords.
★ Your biggest opportunities.
★ Bonus: 1 simple tactic to boost traffic using a free tool.