Turn Your Website Into The Best Full-Time Salesperson
Achieve your digital marketing goals by outranking competitors on Google.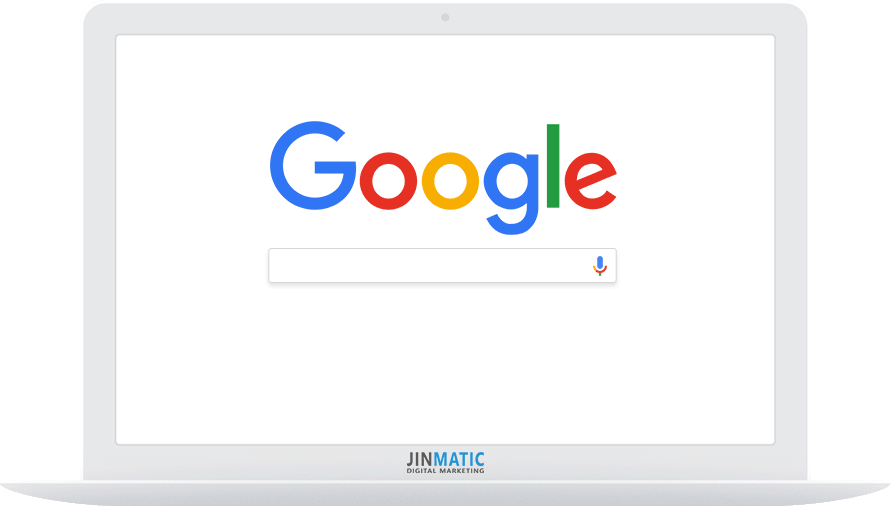 Unlock Your Website Potential
Our qualified digital marketers will analyze your website and find opportunities to grow your revenue.
*limited to 1 diagnosis per company
We Are a Digital Marketing Agency in Malaysia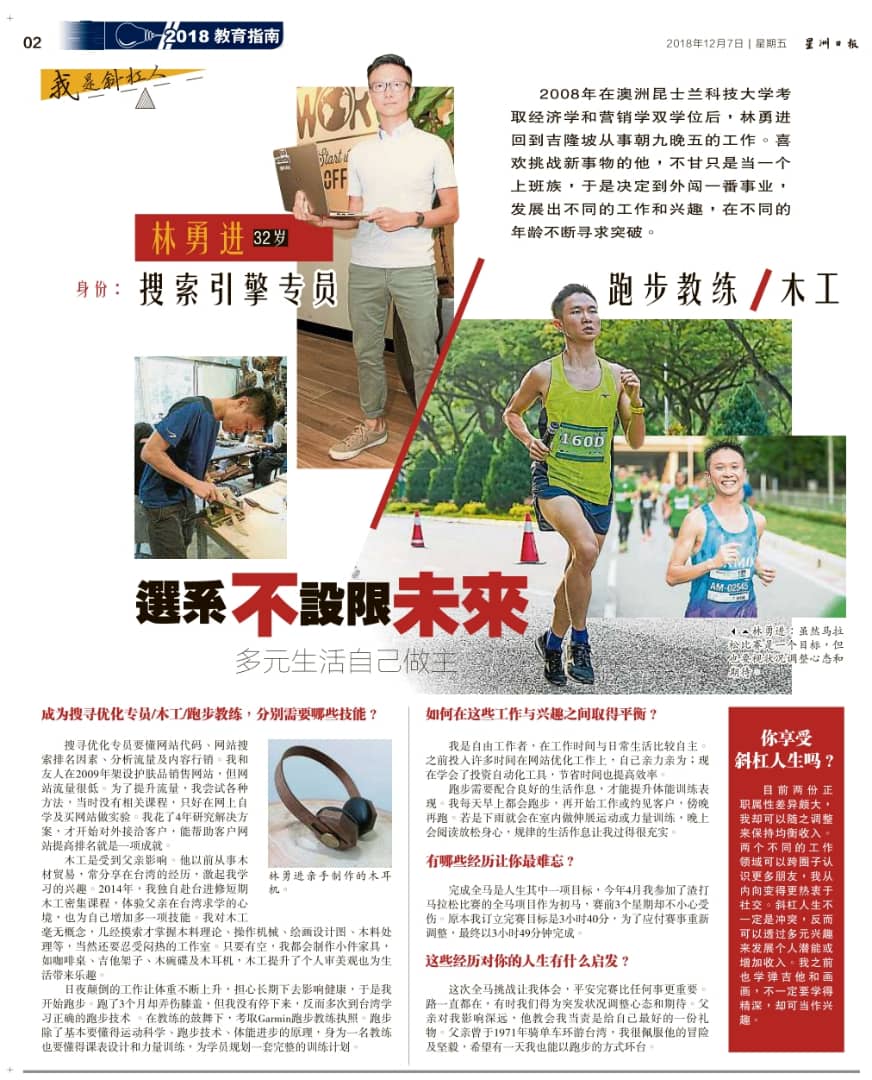 Proudly featured on:
We Work With Great Companies of All Sizes
Hiring an Agency for Digital Marketing Is Not Easy…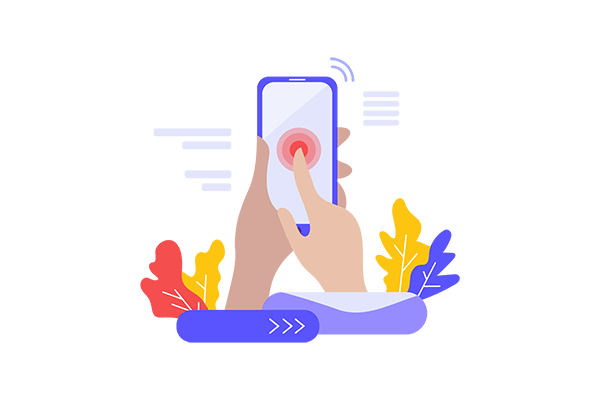 You have landed on this page as you are looking for a Malaysia digital marketing agency that you can surely count on.
With so many agencies and freelancers that can provide digital marketing services, it is definitely not easy to hire the right one.
It is easy to claim that one is a digital marketing expert, but how many of them can delivery the promises that they have made and prove their words through results?
Before we go into what JinMatic can do for you, let us share with you 3 tips that we have came up with to help you choose the most best digital marketing agency.
3 Tips to Hire the Best Digital Marketing Agency in Malaysia
Tip #1: Know Your Business Goals
Every business is unique in terms of the products or services offered, target audience, and business goals.
With the world undergoing digital transformation, a retailer may need an online store to sell their products. Examples of some products are home appliances, lingerie, and durians.
On the other hand, a service-based company will need more exposure within their neighborhood. This includes dental clinics, food caterer, and law firms.
The clearer your business goals are, the more effective your digital marketing strategy would be.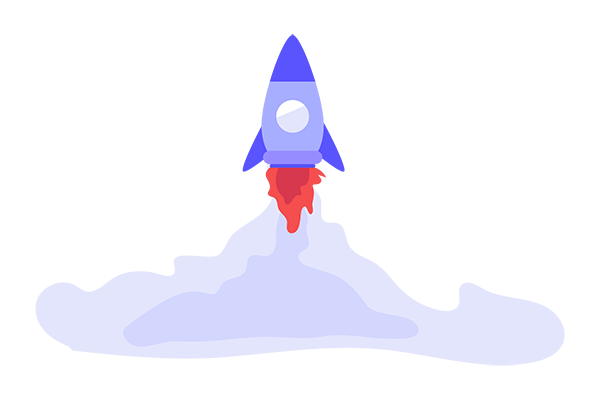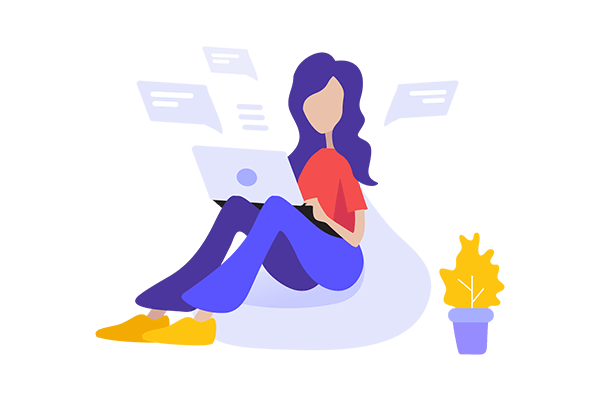 Tip #2: Understanding Different Tactics
There are many digital marketing tactics you can apply onto your business. Here are a few common ones:
Search Engine Optimization (SEO)
Pay-per-click (PPC)
Email Marketing
Social Media Advertising
Which tactic to choose is dependent on your target audience and business goals. If your business is not constrained by the budget, you can combine a few tactics for optimal results.
Tip #3: Question Your Candidates
Once you have a list of candidates, it is time to eliminated them one by one. Do not be shy to ask your candidates these questions:
How will you achieve our digital marketing goals?
Can you share some of your past clients' results?
How often will you report on your work? How does it look like?
How will your work tie in with our existing marketing efforts
What is your payment term?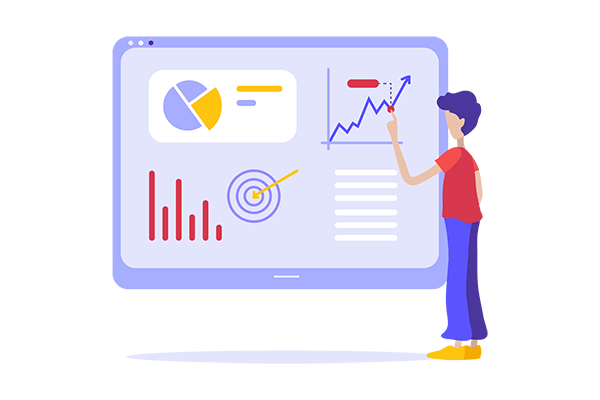 Using SEO as Your Digital Marketing Tactic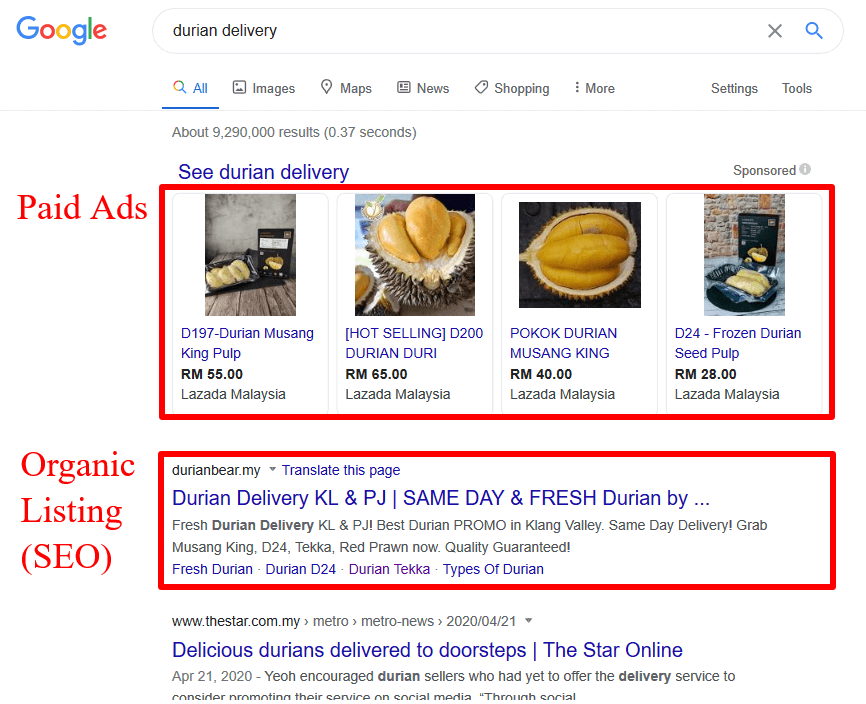 As mentioned, there are several digital marketing tactics that you can take advantage of.
You might be thinking:
"Which tactic is the best for my business?"
Our answer is this:
SEO is the tactic that all businesses should work on at some point in time.
As a digital marketing agency that focuses on SEO, we could be biased. However, you should read on to find out why 82% of people who implemented SEO in their strategy found it to be effective.
Before that, what is SEO?
SEO (Search Engine Optimization) is the process of optimizing your website to get traffic from search engines like Google.
For example, when you search for "durian delivery" on Google, you can see paid ads and organic listing. The organic listing is what we refer to as SEO.
Why SEO Works in Malaysia?
If your customers search for your products and services on Google, you will definitely need SEO.
A good SEO strategy will bring you a consistent stream of new leads. This is in addition to having a top-ranked website with good user experience.
Unlike radio commercial or billboard ads, SEO is an inbound marketing tactic. In short, your prospects are searching for you instead of you going out to look for them.
The possibility of converting them into customers become much easier.
SEO is the best investment you can make in the long term.
Let's look at some statistics…
"98.36%" of Malaysians uses Google as their search engine."

Source: StatCounter
---
93% of online experiences begin with a search engine.

Source: SE Journal
---
SEO converts 8.5X more than other marketing methods!

Source: WebFX
---
Search engines drive 10 times more traffic to shopping sites than social media.

Source: SimilarWeb
We Deliver Results and A Peace of Mind
Our goal is clear-cut:
"We'll Grow Your Organic Search Traffic and Revenue, Consistently."
To let you have a peace of mind, our digital solutions put you in control with:
Clear Reports
You will receive easy-to-read performance reports every month.
Work Updates
Updates will be given for the completion of each task.
Flexible Communication
You can easily reach us via WhatsApp, email, and phone.
Meaningful Data
Instead of a huge pile of numbers, we focus specifically on data that can help you achieve your business goals.
Progressive Keywords Addition
We are happy to accept and add on new keywords as we progress.
We Follow the Google Guidelines
Watch this 11-minute video as Google speaks about hiring an SEO agency.
We Walk the Talk
Over the years, we have consistently put both small and large businesses onto the top of Google Search results.
We are also the 1st digital marketing company in Malaysia to publish in-depth SEO case studies.
Click on the images to see our clients' top rankings:
Our Services
JinMatic SEO
Increase your website traffic and revenue with the best Search Engine Optimization service in Malaysia.
Website Audit
In-depth analysis to find out why your website is not performing as well as it should be.
JinMatic Local SEO
Get found in your local community with Google Map listing and website optimization.
JinMatic eCommerce SEO
Turn your website into a full-time salesperson with consistent organic traffic.
What Others Say About Us
"Terence is our best online marketer in highly competitive real estate industry. He was able to outrank reputable property platforms for most of the brand keywords. Highly recommend him for your digital marketing needs."

Lucas Wong,
PropertyLand
"We've been working with JinMatic digital agency since 2017 and they pay great attention to details. They've helped us achieved revenue goal by ranking the most competitive yet profitable keywords on Google."

Xian,
SexyWawa
Case Studies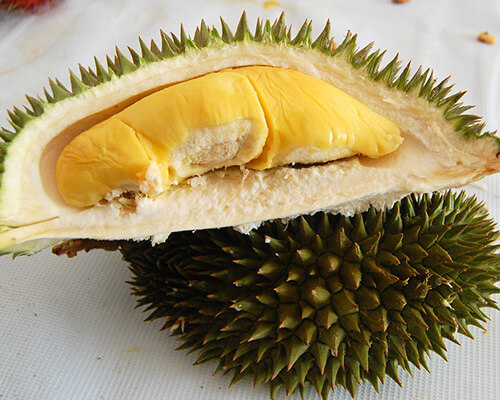 52% Visitors Boost With The Click-Me Technique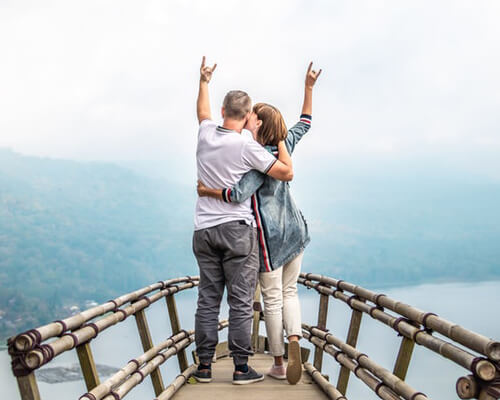 Boost Your Website Traffic with FAQ ($0 Cost)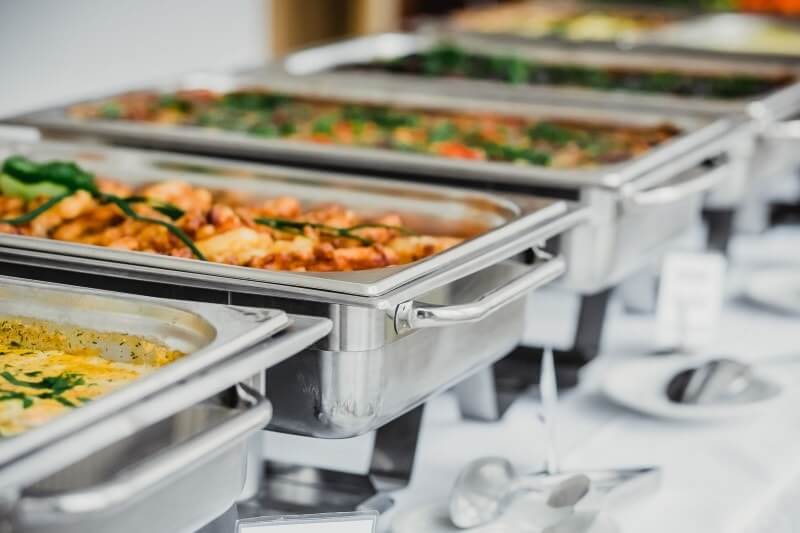 WYK Catering Increases Organic Traffic by 251%
Claim Your RM699 Website Diagnosis for FREE
*limited to 1 diagnosis per company
Our manual diagnosis report shows:
★ Your existing ranked keywords.
★ Your biggest opportunities.
★ Bonus: 1 simple tactic to boost traffic using a free tool.
JinMatic SEO Process
We aim to quality results through our SEO strategy which will allow your website to withstand the test of time.
Here's our SEO approach:
Stage 1: Business Goals

Our SEO process starts with understanding of your business goals and future directions. This serves as the base of your SEO project.

Here is a list of common business goals:

Improve organic traffic
Increase brand exposure
Rank specific keywords on the top of Google

More often than not, a successful project can consist of more than one goal.

In addition, we will build a baseline for key KPIs, such as existing keyword positions, Domain Authority, and search traffic. This will be useful for evaluation of performance down the road.
Stage 2: Website Audit

We perform an in-depth audit to check all the underlying issues that are hurting your SEO performance.

Some practices that can affect your SEO performance are: not securing your website with SSL, website does not load within 3 seconds, and duplicated content on site.

There are hundreds of other factors which could negatively affect your website.

We have all the cutting-edge tools to find the problems and fix them.
Stage 3: Research

At this stage, we perform a complete keyword and competitor research.

First, we will build a huge keyword database related to your business. Keywords will be filtered based on many criteria, so as to select the best ones that can improve your SEO.

Next, we will also analyze your competitors to get a better picture of what you're up against. Some aspects that we will look into are: their keywords, content, and their authority.

This will allow us to find every opportunity to outrank them.
This is a critical stage to set the groundwork for the creation of your campaign strategy.
Stage 4: Strategy Creation

A personalized digital marketing strategy that aligns with your business goals will be designed in this stage.

We prioritize tasks that can achieve consistent results. SEO is a long-term process which requires patience and the right actions to be taken.

With that being said, we always shorten the wait by finding "quick-opportunity" keywords.
Examples of "quick-opportunity" keywords are location keywords, long-tail keywords and Page 2 keywords.

We will constantly keep you informed on our findings and what actions we are going to take.
Stage 5: Optimization

In this phase, we will optimize your website based on the problems that we have found during the audit phase.

After our optimization, your will have a secured and lightning-fast website with great user experience.

Google's algorithm changes on a regular basis. It is important that your website is optimized with the best practice in mind.

We watch the algorithms' updates closely to ensure that our strategy stays relevant.

Now, your website is all set to dominate Google.
Stage 6: Create Content

Content plays a key role in the success of our clients' campaign.

This is largely due to the fact that the content answers the visitors' questions. Google also shows the best content assets on the top of the page of their search.

Based on the keyword list, our copywriters will develop linkable content assets.

Gone were the days when keyword stuffing and thin content would rank your site on Google's 1st page. Those old practices would only do damage to your user experience now.

At JinMatic, we build content assets that both Google and your users will love.
Stage 7: Link Acquisition

Majority of your campaign success will be based on acquisitions of backlinks.

This step involves acquiring backlinks to your landing pages, which is an ongoing process.

Our backlinks are grouped into two – "Fundamental Backlinks" and "Power Backlinks".

"Fundamental Backlinks" help to increase brand awareness and build your brand up.

On the other hand, "Power Backlinks" are relevant backlinks from high authority sources.

Our backlinks are safe and natural; this will improve your website authority in the long run.
Stage 8: Reporting

You will receive SEO performance report on a monthly basis.

This helps you to check your digital marketing performance and measure the results of our SEO strategy.

We also keep you updated on our deliverables.

For your peace of mind, all our reports are simple and constructive.

If you have any questions about the reports, you will be able to reach us easily via WhatsApp, phone or email.
Malaysia Digital Marketing FAQ
📊 What is digital marketing?
Digital marketing consists of marketing tactics such as SEO, content marketing, email marketing, social media marketing, etc. It helps you reach your target audience online and drive conversion.

In Malaysia, digital marketing is often known as online marketing and internet marketing. Click here to learn more.
🚀 Which digital marketing tactics generate faster results?
Google Ads and shopping platforms like Shopee and Lazada are quick ways to see results. Having said that, SEO often generates higher ROI and conversion rate in the long term.
🎯 Which digital marketing strategy is the best?
There is no one size fits all when it comes to digital marketing. It is important to identify your goals and audience.

If you are uncertain, it would be best to start with SEO (Search Engine Optimization). This way, you will be able to get customers from Google.
📱 Is digital marketing essential for Malaysia business owners?
Of course. Let's quickly look at some statistics:

✔ 90.1% Malaysian search information online. (Internet Survey SKMM)
✔ Average Malaysian spend 8 hours and 5 minutes a day online. (We Are Social)
✔ Google has 98.39% market share of search engines in Malaysia. (Stacounter)

If your target audience spends time online, you will definitely need digital marketing.
And below is a list of digital marketing related questions to help you make a more informed decision before hiring a digital agency in Malaysia.
Should I hire a digital marketing agency in Malaysia?
There are 3 ways you can apply digital marketing into your business.
#1: Self-learn digital marketing and apply it to your business. Despite the low cost, it is a long and tiring process with many trials and errors.
#2: Form an in-house digital marketing team in your company. This option would increase operation cost and involve the management of people.
#3: Hire an digital marketing agency in Malaysia. This is the most ideal option as you will be able to focus on important tasks while experts manage the digital marketing campaigns on your behalf.
---
How do I start on digital marketing?
We advise our clients to start off by thinking about their target audience.
This provides an idea on which tactic to apply later on. For example, if you offer yoga classes for retirees, Facebook would be better off as compared to Instagram.
Next, you should think about your business goals. If your main goal is to increase your yoga business exposure in your neighborhood, then local SEO is the right fit.
Unless you have the budget to apply for more than one tactic at the same time, you should stick to one as a starter. More tactics can be added onto your marketing strategy down the road.
---
What is a digital marketing strategy?
A digital marketing strategy is a plan to achieve your digital marketing goals.
You can start by thinking about your target audience and business goals.
Next, you can think about which marketing tactic you want to use to achieve those goals.
---
How can JinMatic help with my business's digital marketing?
Our expertise is on SEO (Search Engine Optimization). We are not a Tesco of digital marketing (we do not provide all kinds of products).
We want to focus on what we do best – drive traffic and revenue to your business through organic search.
Our digital marketers also can collaborate with your team to achieve the best results.
---
How is digital marketing different from traditional marketing?
An effective digital marketing strategy should work well with your traditional marketing efforts, such as newspaper advertisements and exhibitions.
What makes digital marketing different is that the ROI of digital marketing campaigns are much easier to measure. You can use analytical tools like Google Analytics to track your visitors and goal conversions.
---
Is digital marketing cost-effective?
In a word – yes. Digital marketing is more cost-effective compared to traditional marketing in most cases.
Gone were the days when Malaysia businesses can solely rely on newspaper, magazine, and radio to promote their business. Some of those traditional marketing tactics still work, but at a crazy price tag.
Targeting is one reason why digital marketing is more cost-effective than traditional marketing.
Imagine the type of audience that you are reaching out to with newspapers and billboards. Yes, you are reaching out to a wider pool of audience; but are they all interested in your products and services? I think not.
Digital marketing helps to target those who are truly interested in your products and services.
Not only that, you can easily test and track your digital marketing effort. For example, you can create 2 inquiry forms and test which one generates more inquiries. This helps to further improve your ROI in the long term.
---
What makes JinMatic the best SEO company in Malaysia?
Our goal is straightforward – to grow your organic search traffic (like the graph below) and revenue with our consistent effort. Our SEO strategy is driven by meaningful KPIs and results.

---
What is the price of your SEO service and packages?
Every business is unique but deserves our attention all the same.
We start with understanding your business goals and will do a manual website audit. Upon completion, you will receive a proposal.
Prices can be affected by your website authority, website architecture, link profile, and keywords competition.
---
How long does it take for SEO to start working?
SEO is a long-term marketing investment which requires patience and the right actions to be taken at the right time. In most cases, it takes 4 months or longer to see the results of our work.
---
How can I get my business to appear on Google Map?
You can consider our JinMatic Local SEO service. Our team will be able to optimize your website and Google My Business account.
---
Is your SEO strategy safe and Google Penguin friendly?
JinMatic SEO complies with Google's Guidelines fully. This is why we do not make promises on keyword ranking positions – it is against Google's Guideline.
Our link building approach is Google Penguin friendly. We use branded, naked link, generic terms and latent semantic indexing (LSI) keywords so that your anchor text looks natural.
---
Do you work with small and medium business owners?
Yes, we work with companies of all sizes. Our clients are mostly from Malaysia and Singapore.
---
What is Google Analytics?
Google Analytics (GA) is an online tool that tracks and reports website traffic. You can analyze data about your users and make more informed business decisions.
Regardless of which internet marketing tactic you are using, we recommend getting your GA set up!
---
What is the most important thing to look at in Google Analytics?
When our digital marketers perform a website audit for our clients, we look at the traffic sources and behavior metrics (like the graph below). We compare how these metrics are changing over the months.
We also analyze your mobile users because Malaysia has a mobile penetration rate of 144.8%!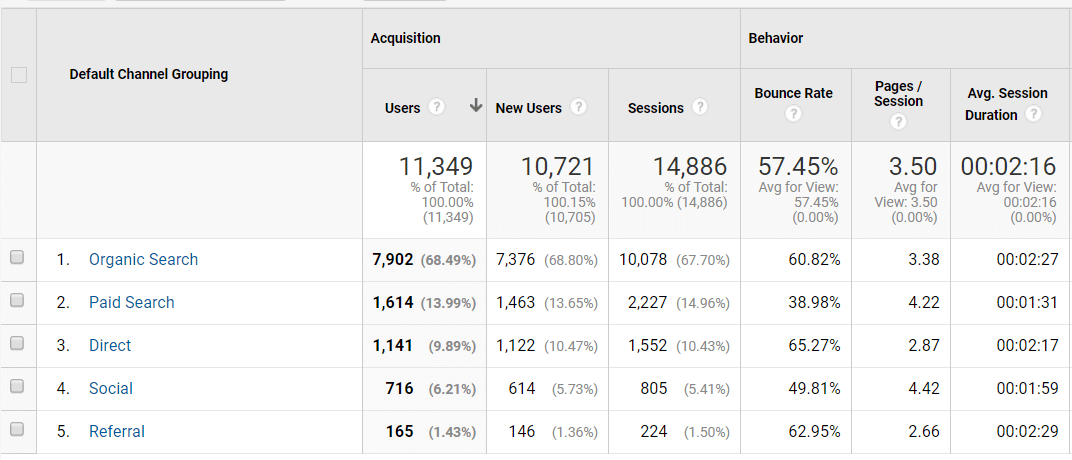 ---
How should I start using Google Analytics?
We recommend you to start with setting up your business goals in your Google Analytics account.
Goals allow you to track conversions on your website. Examples of goals are inquiry form submission, and purchase.
---
Aside from GA, what other analytical tools do you recommend?
Another one of our favorite internet marketing tool is Google Search Console.

It helps to measure your website's search traffic and performance. If you are going to use SEO on your business, this tool is for you!
---
What is inbound marketing and outbound marketing?
Inbound marketing makes your prospects come to you, rather than you searching for them. This is done with internet marketing tactics like SEO, content marketing, social media advertising and branding.
On the other hand, outbound marketing tactics are more intrusive, and sometimes spammy. Common outbound marketing tactics include cold calls, spam emails, and radio ads.
Inbound marketing is often perceived to be more credible than the other, as it is something that was searched for by the customers. This would result in a better ROI and conversion rate.
---
Is Search Engine Optimization a tactic of inbound marketing?
Yes, SEO (Search Engine Optimization) is the best example of inbound marketing tactic.
You can think of it in this way: someone performing a search term on Google. This implies that they are looking for a solution. All you have to do is to present your solution in front of them.
SEO increases the chance of your target audience seeing your content, which is also an inbound marketing tactic.
---
What is a marketing funnel?
A marketing funnel or sales funnel is the phases of a buyer's journey from the first engagement with your business to a conversion.
Here's an example:
---
What is Conversion Rate Optimization?
Conversion Rate Optimization (CRO) refers to the strategy of increasing the percentage of visitors that converts into customers.
When you look at your marketing funnel, you want to move your visitors to the next phase till they become your customers.
---
What is a Call to Action?
A Call to Action (CTA) refers to you instructing your visitors to take a specific action.
Common examples include: "Buy Now", "Call Us Today".
In online marketing, a CTA usually comes in the form of a button or a link.
Here's an example of a CTA:
JinMatic can consistently increase your organic search and revenue. Let's work together and request a proposal now.
---
How can I learn more about internet marketing?
We have launched Malaysia Digital Marketing Learning Center in 2020. This is the most suited for beginners.
Another alternative would be MOZ's "The Beginner's Guide to SEO". This is great for anyone who wants to learn more about Search Engine Optimization.
Affordable internet marketing courses are also available on Udemy.
---
Claim Your RM699 Website Diagnosis for FREE
*limited to 1 diagnosis per company
Our manual diagnosis report shows:
★ Your existing ranked keywords.
★ Your biggest opportunities.
★ Bonus: 1 simple tactic to boost traffic using a free tool.