SEO Consultant Services in Malaysia to Grow Your Visitors and Revenue
We have successfully helped over 120 business owners like you to grow search traffic and revenue from the Google search engine.
We Are SEO Consultant in KL, Malaysia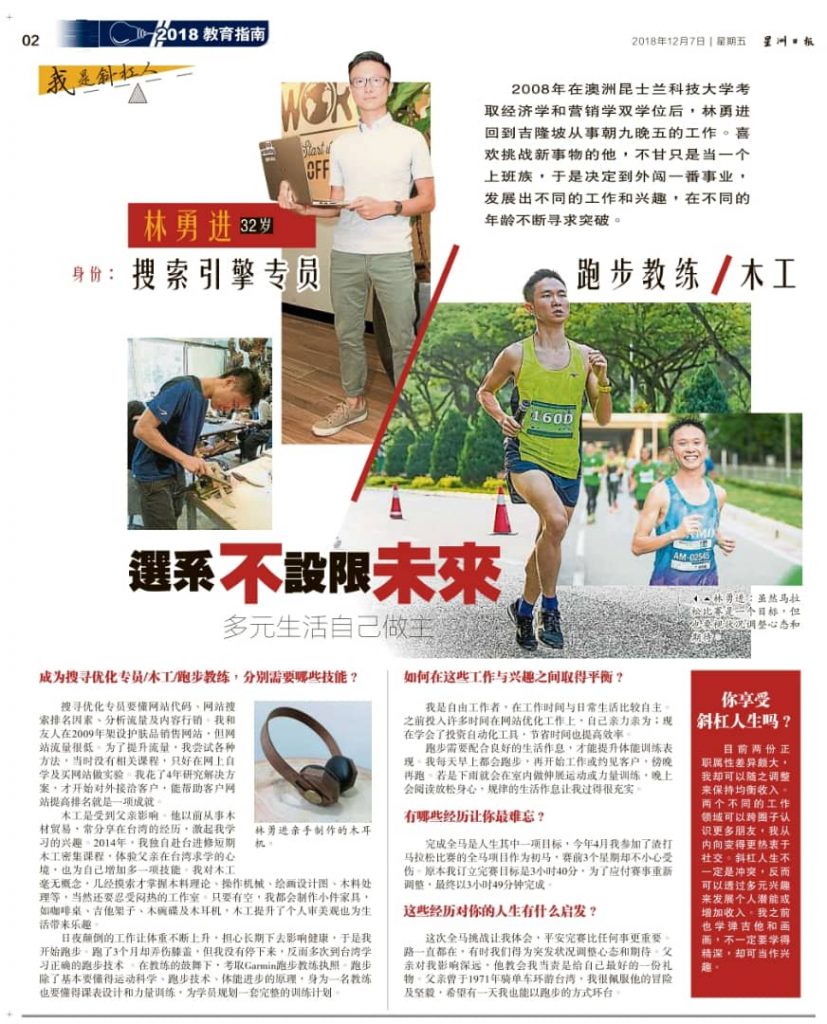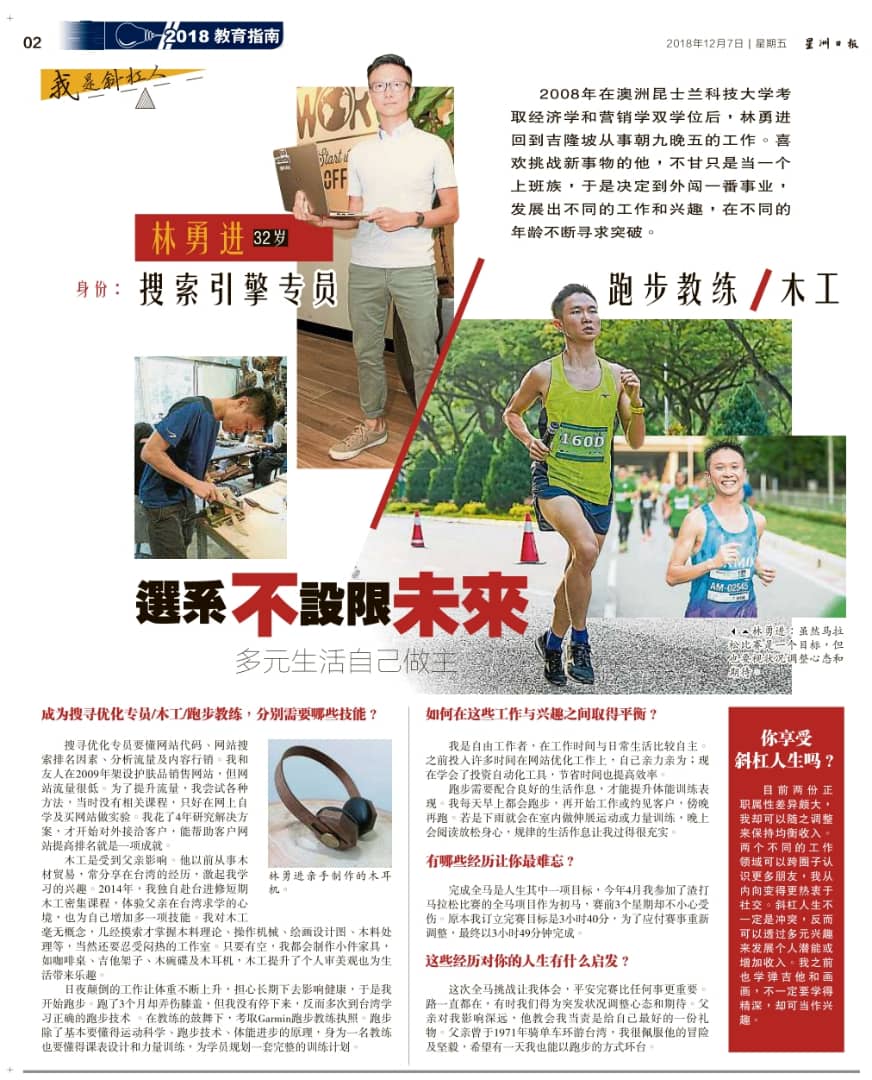 Some Awesome Businesses We've Worked With
Do's and Don'ts When Hiring a Malaysia SEO Consultant
Do's
Conduct a brief interview with your candidates. See if they are really paying attention to your business.
Read their case studies. A good SEO consultant should have at least a number of in-depth case studies showing real results.
Check if they are using SEO themselves to grow their business. It's the best way to demonstrate if they are really SEO expert.
Ask your candidates these questions.
Don'ts
Don't opt for SEO consultants who guarantee any kind of keyword rankings. It's against the Google's guidelines.
Don't settle just for rankings. There are other important KPIs such as overall search growth, and conversion rate.
Don't expect to see results overnight. Generally, SEO takes 4-6 months to see growth in traffic.
Don't rush into decisions. Check if the SEO experts offer entry-level service like website audit to test drive their work quality and communication.
Google Gives Advice on How to Hire Credible SEO Services
In 2017, Google released a rare video on how to hire the right SEO Strategist. This video is only 11 minutes long but good enough to help you in making the right decision later on.
Why a Malaysia Business Need SEO?
First, What is SEO?
SEO (Search Engine Optimization) is a digital marketing tactic to improve your search traffic, especially from Google.
Using SEO in Your Digital Marketing
If your customers search your products and services on Google, chances are you should really be investing in SEO.
Having a top-ranked website with good user experience will bring you a consistent stream of new leads.
Unlike radio commercial or billboard ads, SEO is an inbound marketing tactic. In other words, your prospects are searching for you instead of you going out to look for them.
SEO is not PPC (pay-per-click) and should be viewed as a long-term investment in your digital marketing.
Let's look at the latest trend in Malaysia business industry.
"98.36%" of Malaysians uses Google as their search engine."

Source: StatCounter
---
93% of online experiences begin with a search engine.

Source: SE Journal
---
SEO converts 8.5X more than other marketing methods!

Source: WebFX
---
Search engines drive 10 times more traffic to shopping sites than social media.

Source: SimilarWeb
6 Reasons How We Are Different
Real Case Studies
JinMatic is the first agency in Malaysia to showcase in-depth and meaningful SEO case studies and experiments.
Results-Driven SEO Strategy
Our solid system makes Google love your website instead of chasing after algorithms.
Ongoing Keywords Addition
Business keeps moving. We accept new keywords if you've new products or services down the road.
We Measure the Right Data
Instead of measuring every data, our SEO experts know which metrics really matter. We're certified in Google Analytics Individual Qualification and MOZ Advanced SEO.
Easy-to-Read Reports
Our SEO performance reports are straightforward to help you make informed business decisions.
Effective Communication
You can reach us through WhatsApp, phone and email, and WhatsApp. You will talk to the same SEO specialist in a transparent manner.
SEO Case Studies
52% Visitors Increase With The Click-Me Technique
Increase Your Website Visitors with FAQ ($0 Cost)
WYK Catering Boosts Organic Traffic by 251%
Our SEO Process
Step 1: Business Goals

Our SEO campaign starts with understanding your business goals and future directions.

Below are examples of some of the common business goals:

Improve SEO traffic
Improve brand awareness
Increase Click-through-rate (CTR)

More often than not, a campaign can consist of several goals.

To help you measure the performance down the road, we will record the benchmarks for KPIs like current search traffic, Domain Authority, and keywords rankings.
Step 2: Website Audit

We will perform "JinMatic Full SEO Audit" where our SEO specialist will perform a 80+ points checklist to uncover issues that hurt your search performance.

To give you an example, here are a few points we will be checking:

Website loading speed
Website mobile-friendly
Content duplication
Crawl errors

Upon audit, our SEO speclists will find a list of opportunities to improve your website.
Step 3: Research

This phrase involves analyzing keywords and industry competition.

We will build and qualify a list of keywords which are relevant and profitable to your business.

We will also check your competitors' strengths and weaknesses to identify gaps that we can take advantage of.

This research phrase lays the groundwork for creating effective SEO strategy.
Step 4: Strategy Creation

This is an exiting stage as our Malaysia SEO experts will create an unique SEO strategy for your campaign.
Step 5: Optimization

At this stage, we will optimize your website so it's ready to dominate Google.

We will fix issues we found during the SEO audit. For example, any issues that hurt user experience, architecture, backlinks, content, and more.
Step 6: Content Creation

The sixth phase is to create content assets. In other words, our SEO consultant will select qualified keywords and create engaging content.

A top-quality content asset has the capability to solve searchers' problem while attracting backlinks.
Step 7: Link Acquisition

Upon creating content assets, our SEO expert will proceed to acquire backlinks, which is a continuous process.

Backlinks is the driving force behind any successful SEO campaign.
Step 8: Reporting

We will send you reports detailing SEO Performance and finished deliverables on a monthly basis.

Rest assured the reports are made simple and meaningful to enhance your business decisions.
10 Questions to Ask Before Hiring a SEO Consultant
Hiring a SEO consultant service can make or break your company.
A good SEO consulting agency in Malaysia will get you on the path to see growth in search traffic and revenue, but a bad SEO could get your website penalized.
Hiring a SEO consultant or SEO expert is critical to your digital marketing success.
To help you make the right choice, we've compiled a list of questions (with our answers) to ask before hiring any SEO specialists.
Ready? Let's dive in…
🚀 How will you improve my search performance?
Any legitimate SEO consultant must be able to explain their process of improving your search performance.

At JinMatic, we will start with understanding your business goals. Every business is unique in terms of target audience and goals that they want to achieve at different stage. More often than not, most businesses' main objective is to improve their search traffic.

Next, we will conduct a website audit to discover all underlying issues which hurt your search performance.

We will proceed to keyword and competitor research. We want to see what you're up against. This stage is also the groundwork for creating SEO strategy.

At fourth stage, we will create a personalized SEO strategy for both short term and long term.

Our SEO experts then proceed to optimize your website based on our findings during the website audit.

Now, it's time to create content assets that provide values to both searchers and search engines.

Taking advantage of our optimized content assets, we will start acquiring backlinks from relevant websites. This is an on-going process so that your website authority will increase in long run.

We will send you performance reports on a monthly basis. This will give you peace of mind and more importantly, to evaluate the SEO campaign performance.
🛠️ What tools do you use?
We use a number of tools for audit, research, and analytical.

Our SEO specialists use tools Screaming Frog and AWR to perform audit task.

For keyword and competitor research, we take advantage of ahrefs and Ubersuggest.

We use Google Analytics and Search Console to analyze data and evaluate performance.
🎯 Can you guarantee that our website will rank on page 1 for specific keywords?
This is a good question to remove the SEO salesmen from genuine SEO Strategists.

If an SEO agency is simply trying to make you sign the contract, they will usually guarantee page 1 rankings.

For your information, Google has stated promising any kind of ranking positions is against their guidelines.

The truth is, no one can guarantee page 1 rankings, particularly in any specific period of time. Here's why:

Nobody fully understands Google algorithm, let alone knowing how it will change in upcoming years.

Another reason is that SEO agencies who guarantee specific keywords tend to cut corners. They might target irrelevant low-competition keywords just to fulfill their promise.

Genuine SEO Strategists should be focusing on increasing your overall search traffic consistently in long term.

If any SEO agency guarantee page 1 rankings, walk away from them.
📊 How do you measure the campaign performance?
SEO is no longer the time where we just look at rankings. Ranking on top of Google doesn't necessarily bring you targeted visitors.

Our SEO specialists pay more attention to meaningful results like overall search growth and in some cases, your conversion rate.

Having said that, we will send you monthly ranking report because it could still provide you some useful insights and directions.
Are you up to date with the latest algorithm changes?
Google releases around 3600 algorithm updates every year. You should not be worried if you follow their guidelines.

Below is some of the major algorithms updates:

✔ Google Panda
✔ Google Penguin
✔ Google Hummingbird
✔ Google Mobile Friendly Update

At JinMatic, it's our responsibility to keep up to date with the latest algorithm changes.
What is your payment term?
Our payment term is based on monthly. We offer some discount if you make full upfront payment.
What kind of reports do you provide?
We will send you SEO performance reports on a monthly basis. We will also keep you updated if we make any changes on your website.
What access do you need?
✔ Search Console
✔ Google Analytics
✔ Website backend access for optimization purpose
Why should we hire you over other SEO consultants?
Everyone can claim themselves as SEO experts. But we prefer to walk the talk. We have a track record of our past successes and reputation in the industry.

We are also the first agency in Malaysia to write in-depth case studies and SEO experiments. Here, you can expect to read case studies with real numbers. We have learned that writing real case studies is probably the best way to reflect ourselves and learn from mistakes.

The moment you hire us to work on your SEO campaign, we see you as part of our team. We believe in transparency and and anything that improve your search performance.
I'm ready to work with you to increase my SEO traffic and rankings. What's next?
Bravo! You can request a proposal here. Our SEO specialists will analyze your website (and competitor if necessary) and send you a proposal within 5 working days.
Request Proposal
Wow, you are really going deep into this page!
Now it's your turn to take action and get the most out of your SEO campaign. It's time to outrank your competitors and focus on generating revenue.
All you need to do is to reach out to us and get your SEO proposal now.
Claim Your Website Diagnosis for RM699 FREE
*limited to 1 diagnosis per company
Our manual diagnosis report shows:
★ Your existing ranked keywords.
★ Your biggest opportunities.
★ Bonus: 1 simple tactic to boost traffic using a free tool.